Atchafalaya Culture & History Scavenger Hunt
This scavenger hunt guides students through the Atchafalaya National Heritage Area's History & Culture, Regions & Parishes Education Resource, Part 3 of their curriculum guide. It is intended for 2-7 grades. The scavenger hunt includes fill in the blank, true/false, and matching activities along with project ideas. These activities may be adapted by teachers for their classroom. The answers are provided for the 7 page pdf. It is intended for 2-7 grades.
The Atchafalaya Basin's cultural history goes back at least 2,500 years and perhaps more than 6,000 years when Native Americans were living in the Basin along natural levees and bayous. During the early 1700s, French settlers arrived in the Atchafalaya Basin to engage in fur trading with the Native Americans. In 1765, Acadians began moving to Louisiana and settling in New Orleans and along the Teche Ridge after being forcibly moved from Nova Scotia. Many other groups have moved into the area and together they make the Basin the rich cultural area that it is.
---
Click on the image below to open up the activity.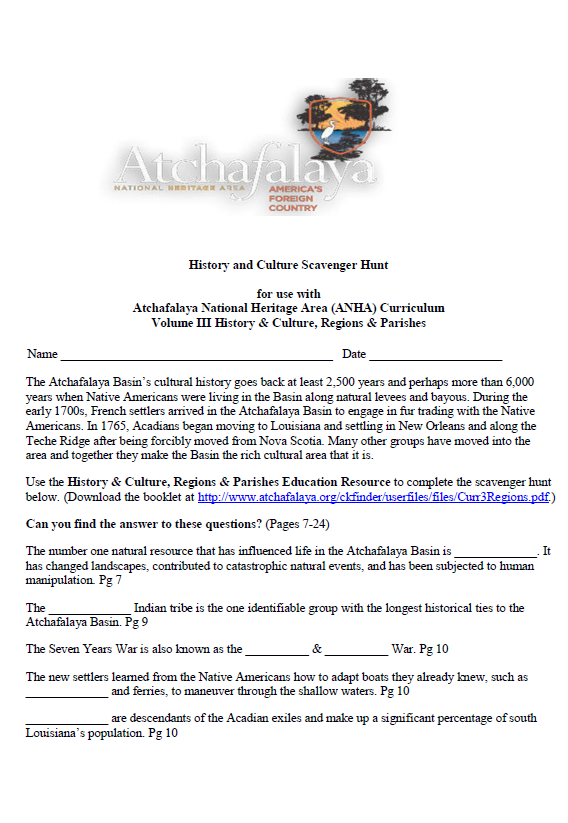 Answer Key